This is an april fools! The real Drake Interplanetary Mule is here!
The DRAKE Mule is capable of carrying up to three standardized 32 SCU cargo containers. Perfect for entry-level haulers and old pros alike, the MULE is an ideal solution for to load the ships.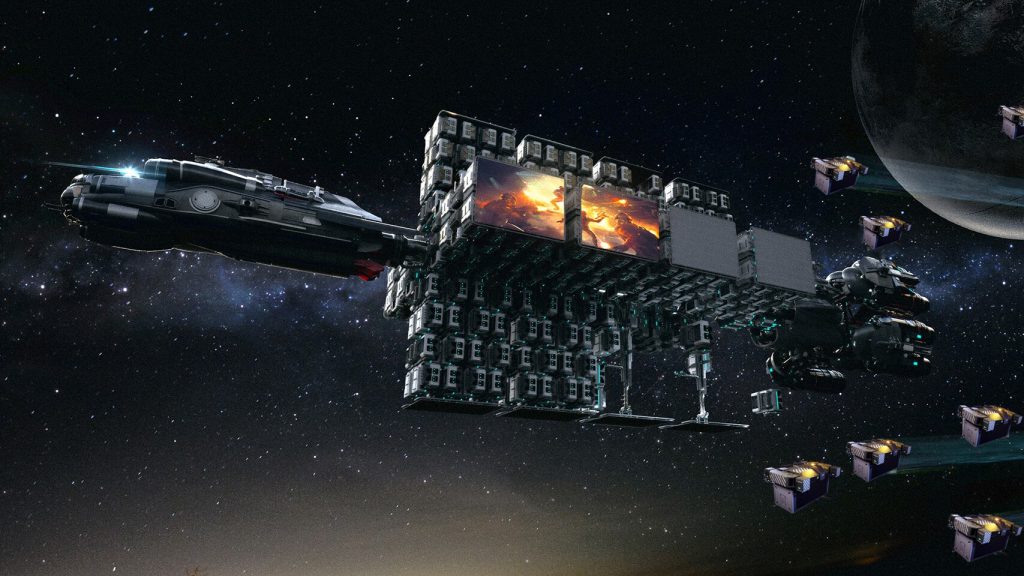 Status: Fly-Ready
Role: Load Freight Drone
Career: Industrial
Ship size: 1
Hull HP: 1751
Dimensions: 3m x 4.5m x 1m
Mass: 169 686Kg
Speed: 1 m/s
Pitch: 51 deg/s
Yaw: 51 deg/s
Energy capacity: 2 284 275 L
Cargo grid: 2 cargo containers
To buy the DRAKE Mule you have to activate the code via the new Redeem Code page or click the link!
https://robertsspaceindustries.com/pledge/redeem-code?RedeemCode=2952-APR1-LF00-L000
LAST POST