Hello there!
As with previous Patch Watches, we're spotlighting a selection of upcoming features and improvements that don't appear on the Public Roadmap. So, as we approach release day for Star Citizen Alpha 3.19, here are some of the latest additions making their way into the build.
New Outfit at Aparelli
Head over to Aparelli, the posh boutique located in the Promenade in New Babbage, to find some chic new clothes from Marias and Pacifica. Become the talk of microTech and strut your stuff in these fancy new duds!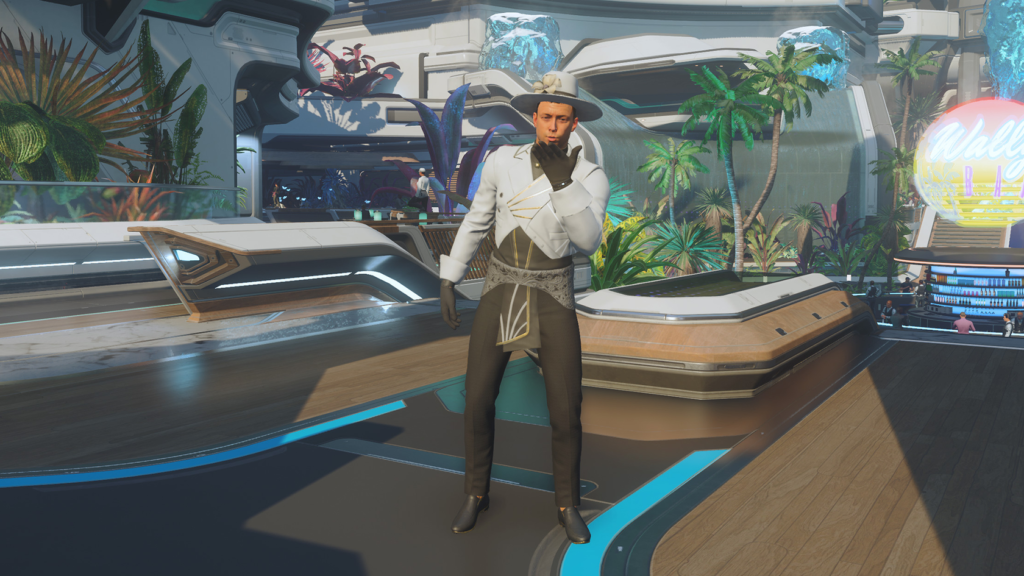 Mining Changes
Alongside a deluge of mining changes that were outlined in an episode of Inside Star Citizen recently, here are a few other updates to the mining career available in 3.19:
Extraction Beam
The mining attachment for the Multi-Tool now has an extraction mode, which speeds up the process of collecting the ore or gemstones you've mined. Press "B" (by default) to switch between Mining and Extraction modes, and make sure you have a backpack on to store your spoils!
Mining Gadgets
When mining particularly difficult rocks, Mining Gadgets can be used to ease the process. With Alpha 3.19, multiple Mining Gadgets can no longer be placed on the same rock, so choose your gadgets wisely!
Item Locomotion
With this update, mining sub-items can now be held in your hands and stored in your inventory, which can then be attached to a mining head with a tractor beam. These sub-items can now also be found in loot containers throughout the system, so keep an eye out!
Saddle Bags
The saddle bags aboard the Prospector and MOLE can now be removed with a tractor beam. These can then be transferred to another mining ship and then refined at a refinery station.
Clouds Over ArcCorp
Completing the set of planets in the Stanton System, ArcCorp now has a beautifully overcast cloud layer above the planet-wide city. Check them out while completing the New Player Experience!
Patch News
Patch Watch
Guide
New ship & vehicle
Patch List
EVOCATI
Wave 1
Wave 2
OPEN PTU
LIVE
3.19.1 OPEN PTU
LAST POST